Relocating and Personalising Salsa in Slovenia: To Dance is to Communicate
Keywords:
dance, salsa, communication, music, popular culture, identity
Abstract
In this paper, we shall investigate dance in modern societies as a cultural practice and as a symbolic ritual, which is closely related to processes of both social communication and global popular culture. With an ethnographic, in-depth analysis of the salsa dance-music culture in Slovenia, we shall explore how salsa can function as a form of interpersonal communication between people and as a global cultural phenomenon in the local contexts of the Slovenian society. Special focus will be put on the specific social functions that salsa as a dance can perform in contemporary society. Salsa classes, dancers, instructors, choreographers, dance groups and performances, salsa deejays, dance parties and nightclubs will be examined to identify salsa dance as a specific type of body language and as a cultural practice. The authors shall examine the diverse uses and relocations of salsa in Slovenia, but also the diverse gratifications that salsa offers to individuals. In this respect, we shall pay special attention to different patterns of salsa dance as communication, such as the physical component of salsa dancing and disciplining of bodies, local interest in the 'exotic' Latin-Caribbean culture, the politics of emotions and passions on the salsa dance floor, self-expression and the building of one's identity, etc.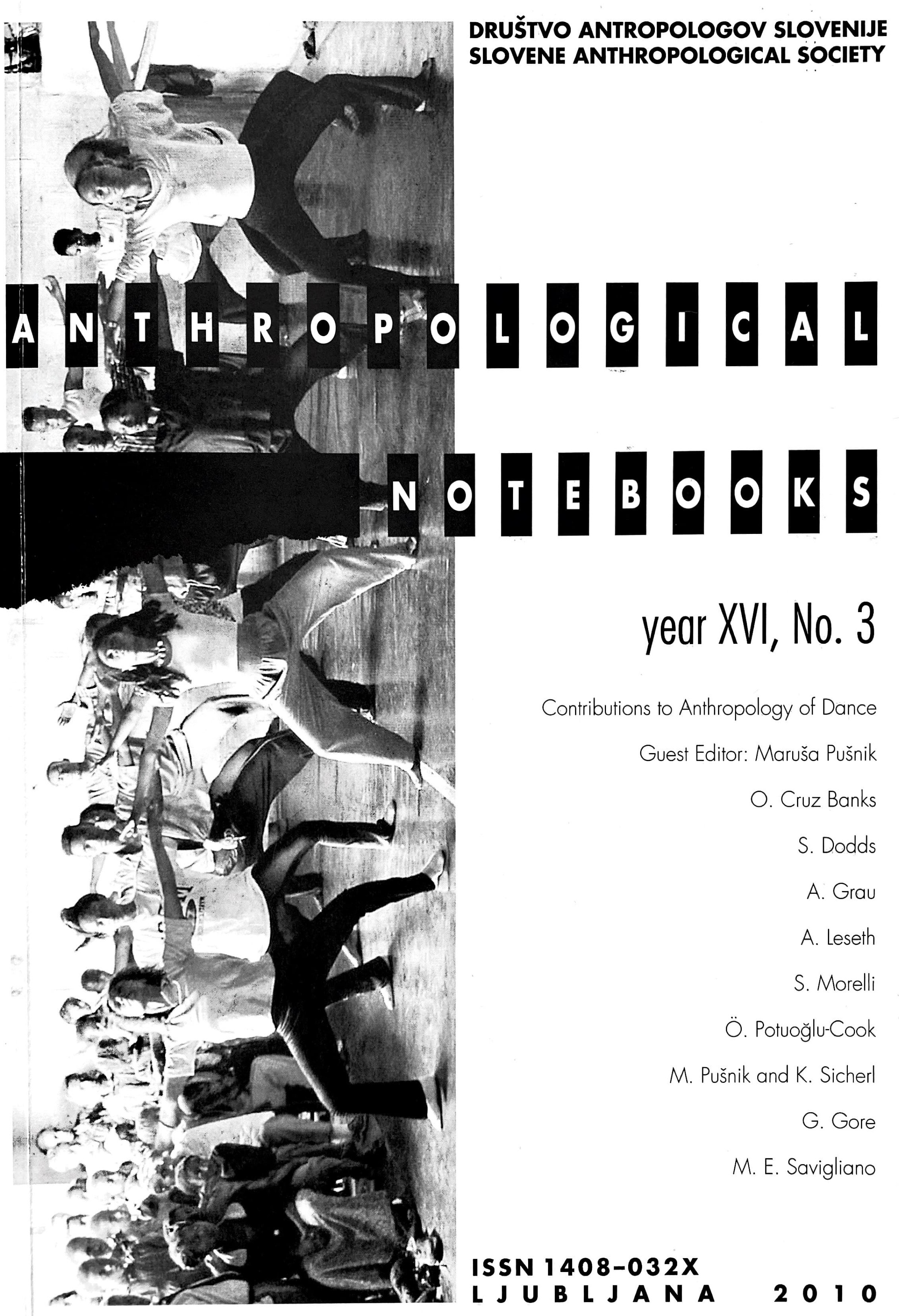 Downloads
Section
SCIENTIFIC ARTICLES